DR. KRISHNAN KUTTY (Our Chairman)
---
Today infertility has descended on mankind as the most dreaded menace. When unrequited efforts weigh down the victims with dejection and disillusionment, when life appears to be a black and barren wasteland of withered hopes, and when they grope in darkness in search of the very purpose of their existence; KARE comes along with a helping hand of " tender loving care" , as a blissful ray of hope…
My association with such couples for the past three decades, their pathos and helplessness, my ability as a sincere doctor to not only sympathize but also empathize with their psychological trauma pained me into envisaging a dream- the vision of an ultimate resort for childless couples, and the idea of KARE germinated within me.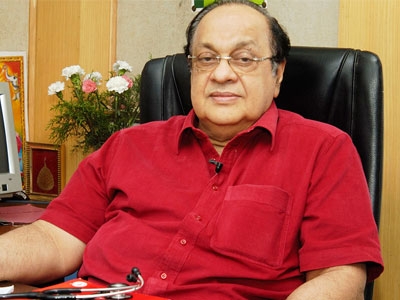 DR. KRISHNAN KUTTY
MD, D.G.O, F.I.C.O.G
Trained in Endoscopy from Kiel, Germany
Trained in A.R.T from N.U.H, Singapore

The Dream Was Realized With The Establishment Of KARE
(Krishna Assisted Reproduction and Endoscopy Centre) situated at Punkunnam, Thrissur. KARE offers the complete spectrum of treatment options for issueless couples. With the grace and guidance of God I take the lead of a team of efficient and sincere medical practitioners and nursing staff who are dedicated to realize the dreams of our patients.
Coming to IVF-ICSI success,the leading ART Centres across the globe have documented a pregnancy rate of 30-35%. It is remarkable that KARE during these salad days of growth has achieved a miraculous success rate of40-50%. Every fine morning is a harbinger of an added feather to our cap. Thanks to the grace of God; the trust of our patients that motivate us and boosts our confidence and the selfless devotion of my crew, KARE has successfully made the impossible possible, for many a distressed couple. With the same kind of support and trust extended, and with courage and confidence guiding us, I am sure with its head held high KARE will march forward in winding an unabated flow of success stories during the years to come.