Pharmacy
---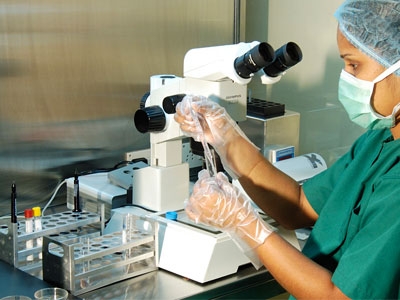 Pharmacy in a hospital is a necessity as it is the health care service, which comprises of storing, preparing and distributing medicines as well as medical devices to the healthcare specialists as well as patients and advising them of the safe and efficient way to use the medicines provided.
The pharmacy at KARE CENTRE is focused on the fertility medications and we constantly try to improve the quality of the medicines provided and also to make it more cost effective.

Our Aim
The main aim of the KARE CENTRE pharmacy is not just to be a facility that manages the medications but also to be of service to our patients so that they receive the right medications at the right time.

KARE CENTRE Pharmacy makes it a priority that the management of medication including the selection, prescription, procurement, delivery, administration and the review of the medications are for the betterment of the outcomes of our patients.

As most hospitals are always busy with numerous patients and their files, we at KARE CENTRE have made it essential to have a standard procedure to ensure that the right patient, route of administration, time, drug information and documentation are valued when a medication is used.
Points to Consider
Prescription drugs are only sold under a prescription given by the doctor. This is because they are more potent and serious medications and can cause a variety of side effects if they are not used appropriately.


The directions to use the prescription drugs that are written by the doctor are first double checked by our pharmacists in the KARE CENTRE pharmacy to ensure the safety of our patients. Once ensured they are then packaged and delivered to the patient. The pharmacist will also advise our patients on how to use their medications and the possible side effects caused by these medications.


Our pharmacy facility in KARE CENTRE also has access to information about the medications that the patients are currently taking to make sure there are no potential risks caused by the interaction of two or more medicines. If that is the case, the pharmacist will contact the doctor for further requirement or instructions.


Patient's Advisory: Make sure you get all the required information on the medications you receive and how to store them from our KARE CENTRE pharmacy before you leave.